Comedy Central's comedic duo Keegan-Michael Key & Jordan Peele get their first feature film, the R-rated stoner/drug dealer/gang-banger/feline comedy caper 'Keanu,' an unlikely homage to Keanu Reeves and the Matrix trilogy.

Wait a minute, did I say feline you ask?

You heard right, this violent comedy in the vein of 'Pineapple Express' also features the cuddly furry too-cute tabby below voiced by 'The Matrix' and 'John Wick' star (in a brief dream sequence, this isn't 'Doctor Doolittle' after all) he's named after.

Now how can you say "no" to that face?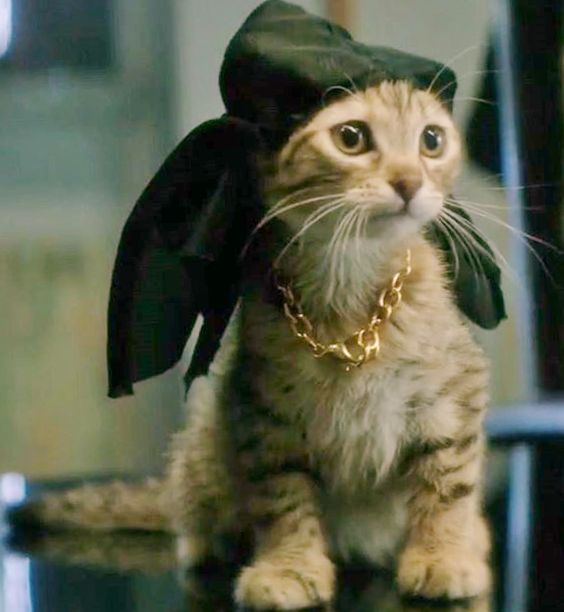 Key & Peele take on dual roles in the movie as badass "Allentown Boys" killers Oil & Smoke Dresden as well as stoner suburbanite cousins Rell & Clarence, whose bumbling misadventures and escapades take most of the running time of 'Keanu.' What makes 'Keanu' so funny is that these homies may be "brothas" in skin-tone, but they act like anything but. When a cat adopted by Rell (Peele) at a time of personal crisis (his girlfriend dumped him) is cat-napped by black gangstas who call themselves the "17th Street Blips" (a mashup of Bloods & Crips) in a home break-in, Rell & Clarence go to great lengths trying to get him back by passing themselves off as badass Allentown Boys "Tectonic" & "Shark Tank" to the gang's leader Cheddar (Method Man aka Clifford Smith). While undercover to recover Keanu, they work with tough gang member "Hi-C" (Tiffany Haddish), Cheddar's trusted and capable right-hand woman.
Skewering everything from 'Scarface' to George Michael, 'Keanu' is consistently funny and never boring.

While Key & Peele demonstrate that the comedic prowess they have shown on Comedy Central and MAD-TV are no fluke, the true star of the show has to be the kool kat Keanu himself, who managed to save the day in the end without losing his ability to look adorably cute throughout.
No cats were harmed during the filming of this movie. Just people.