They're back! It's been awhile since I posted one of these mini-reviews. Because sometimes I don't feel like writing long rambling reviews any more than you want to read them.
The Grand Budapest Hotel: Wes Anderson's latest film retelling the unlikely adventures of a hotel concierge and his lobby boy protégé is a joyous and delightful piece of cinematic confection set in a fictional winter wonderland that is not in any part of Hungary, despite the movie's name. A rollicking tale with a great ensemble cast including Ralph Fiennes, F. Murray Abraham, Edward Norton, Jude Law, Adrien Brody, Willem Dafoe, Jeff Goldblum and Harvey Keitel, TGBH is also an homage to old-fashioned moviemaking. Take note of the silent film-style 'title cards' used to delineate the various parts of the movie, for instance. With the too-quirky-for-some TGBH, director Wes Anderson (Moonrise Kingdom, Fantastic Mr. Fox, The Darjeeling Limited, The Life Aquatic with Steve Zissou, The Royal Tenenbaums, Rushmore) has firmly put himself in the company of other eccentric visionaries like Terry Gilliam, Tim Burton and Tarsem Singh.
Grade: A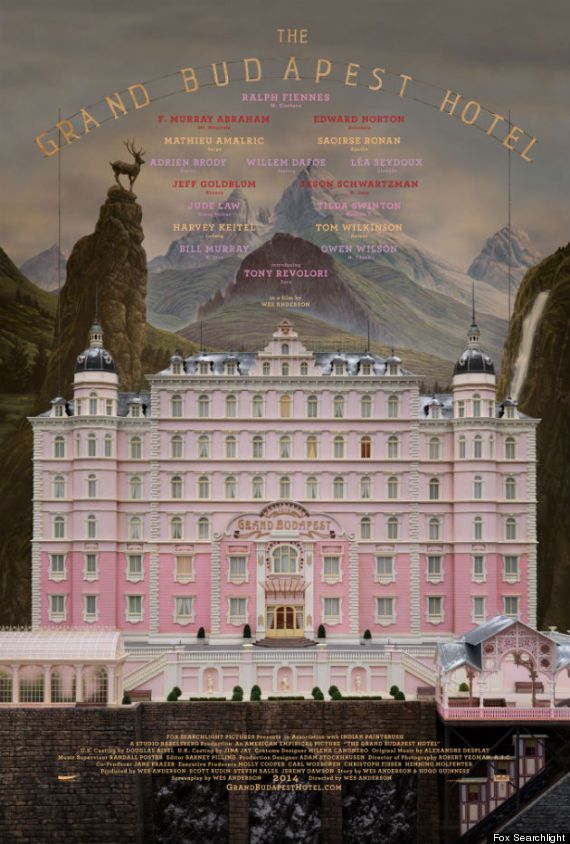 Bad Words: Jason Bateman's directorial debut is a surprisingly good indie black comedy with an interesting premise, even if it's short on guffaws: A 40-year old proofreader of product fine prints and warranties exploits a loophole to enter a spelling bee intended for kids. What a douchebag he is, too. It's not enough that he's nearly 30 years older than the average contestant, but he will also stoop to any level to win (like putting ketchup on the chair of a chubby girl and telling her that she's 'blossoming' in somewhat less flowery words). As despicable as his character Guy Trilby is, it's refreshing to see Bateman portray someone who's the exact opposite of what we've seen him play mostly thus far: straight-arrow, middle-aged tie-wearing office drones who were victimized in 'Identity Thief,' 'Horrible Bosses' and 'Arrested Development.' Luckily, Trilby turned out to have a heart after all when he befriends a 12-year old Indian-American boy, and their final head-to-head match-up for the spelling bee title is one for the aegis.
Grade: B+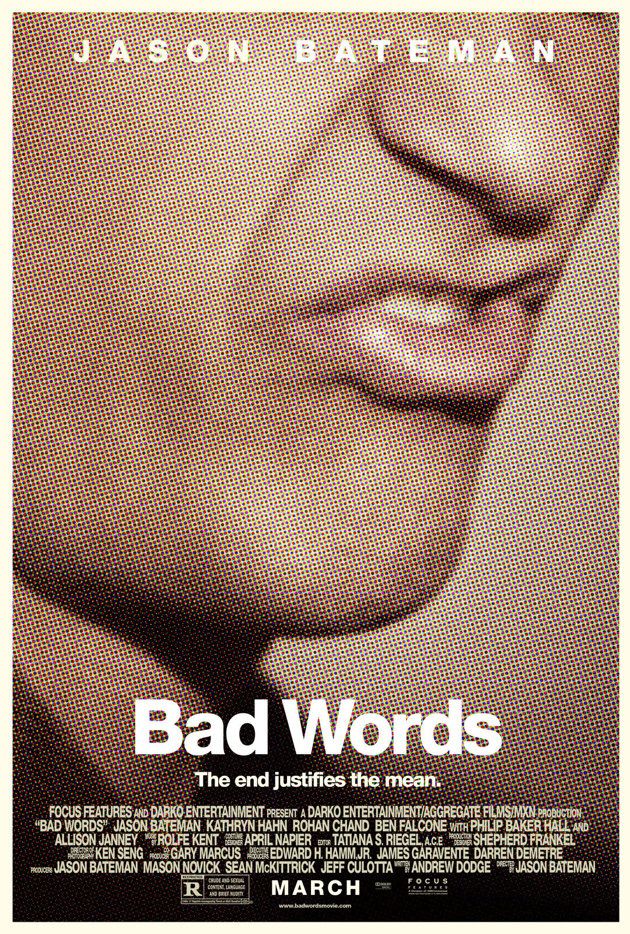 Sabotage: Arnold Schwarzenegger just can't catch a break. 'Sabotage' marks his third straight box-office stinker since his return to Hollywood from politics, following 'The Last Stand' and 'Escape Plan.' I had high hopes for 'Sabotage' because it was directed by David Ayer ('Training Day,' 'End of Watch') and its preview trailer displayed the same gritty 'Cops'-style docudrama vibe of the underrated mean-streets-of-Los Angeles cop thriller 'End of Watch.' Unfortunately, this movie was sabotaged by a bad script, unbelievable plot, bad acting and one-dimensional characters whom you despise, including Schwarzenegger's John 'Breacher' Wharton, the leader and father figure of an elite Drug Enforcement Agency SWAT team comprised of foul-mouthed, maladjusted white-trash (and one black in Terrence Howard) who
constantly bicker and can't stand one another. The elements that made 'End of Watch' so likeable (the chemistry and camaraderie between Gyllenhaal's and Peña's LAPD cops, plus the sweet romance between Gyllenhaal and Anna Kendrick) are sorely missing in 'Sabotage,' leaving this movie little more than an empty exercise in

üb

er-violence and gore.
Grade: C